KAMAUU
'ZEL • SUNNIE • MAC VILL • VINCENA
• MAXAMILLY • BEKAH ELAINE • LA GELLIS • ROZSE •
• SHADWROTETHAT • MELLADI • SHALMANEIK • THEO •
• DJ SUMMERNGHT •
Want to make public change? Get behind us and be a part of Rebel Fest - an iconic, diverse festival celebrating the voices often unheard through arts. With your support, you'll help to break barriers, promote underrepresented arts and bond communities. Make a lasting impact today by becoming a Vendor, Sponsor or Volunteer with us. Make lasting memories and create real change with Rebel Fest!
We're compiling frequently asked questions.
Check back soon for updates!
A music festival. An arts festival. A field day. A paint and sip. A luxury picnic. A cookout. Rebel Fest is the ultimate celebration of summer. Rebel Fest: Indie Music & Arts Festival is an exciting mix of art, music, games, activities, food and vendors. Unleash your inner #rebel as you soak up the awesome vibes and an unforgettable night. Don't wait, mark your calendars now for a legendary experience that you won't soon forget! Featuring unique performances, live DJs, live bands, boozy bevs, outstanding culinary eats and VIP perks.
Transformed into a fun summer paradise, the Daniel E. Rice Plaza sets the stage in the heart of Bethlehem. Hundreds of guests will arrive to be greeted by the Rebel Fest Playground, a grouping of activities, games and fun for all ages! Enjoy a painting session, Giant Connect Four, shoot some hoops or drive into first place with arcade games or take an epic photo at our selfie stations. Whenever you're ready to refuel, grab a delectable bite from one of our food trucks. Then feel free to take a pit stop with a variety of vendors. If that's not enough, we'll have the best DJs in Northeast PA spinning your favorite tunes, announcing prizes for "Best Fest Dressed", raffles and so much more. Followed by an epic lineup of performers.
Bring a picnic blanket or purchase a Rebel Fest branded picnic blanket. You can even reserve one of our luxury picnic spaces and enjoy the best seats on the field! While all Rebel Fest guests can enjoy the live entertainment and activities, grabbing VIP Packages will net you exclusive benefits. Gain "fast passes" to food and drinks, preferred seating, preferred stage views and other special perks!
Put on your best fête fit and join us. There's no better way to start summer - Rebel Fest!
Rebel Fest was founded by Denzel Rodriguez of Poconos, PA and Amber Robinson of Lehigh Valley, PA to fulfill a need to create a platform showcasing indie music and arts that truly represents the underrepresented voices within their local communities and those neighboring. The founders truly believe that Northeast PA is a region of musical and artistic renaissance, that deserves to be highlighted and experienced, so what better way than through this celebratory festival?
Rebel Fest is proudly women-led, black and Latin founded and will continue to emphasize community, diversity and inclusivity each and every year. Rebel Fest will also provide a positive cultural and economic impact. If you're interested in supporting, please connect with the Rebellious Dreams Fund, so that this legendary event can continue to bring joy and positive impact for communities and artists of all mediums.
VIP PACKAGES ON SALE NOW
The festival is free, but if you want to fest in luxury, check out our limited VIP Packages!
THIS RESERVATION IS AVAILABLE ONLINE ONLY: 3 hour reservation includes parties of 6 per section, seats 4, (2) free drink vouchers per party, (4) pillow seats, (1) picnic blanket, add-ons including additional hours and charcuterie board are available for purchase separately.
3-hour reservation includes concierge level service, parties of 8 per section, seats 6, (4) free drink vouchers per party, (1) table, (6) pillow seats, decorative vases, decorative table runner
12-10 p.m. reservation includes, concierge level service, Parties of 8 per section, seats 6, (1) free drink voucher, per person in party, (1) love seat, (2) arm chairs, (2) pillow cushions, (1) table, (1) Rug, vase decoration, (1) table-top game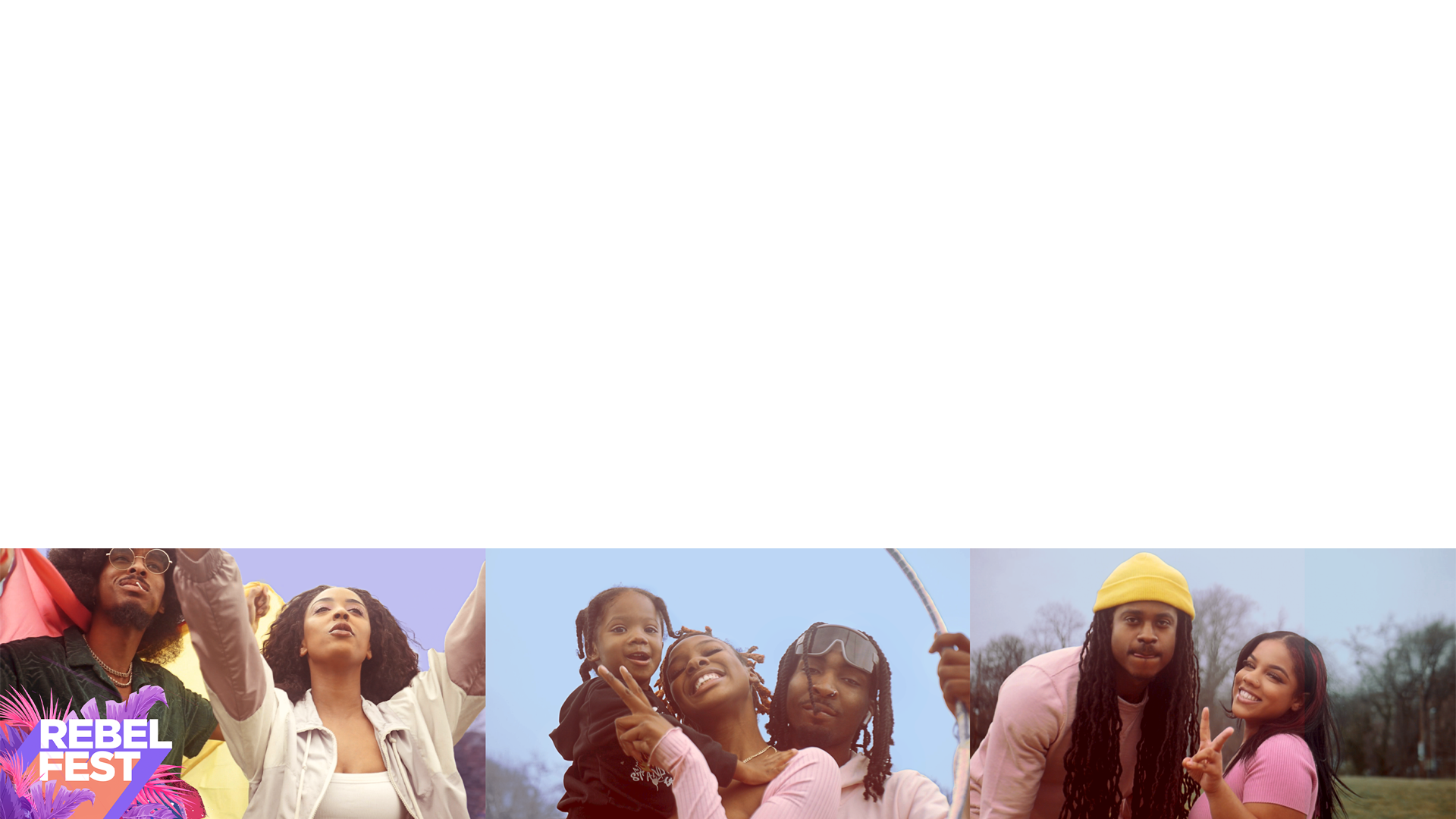 SEE YOU THIS SUMMER 2023!